Hark! The Gospel News Is Sounding – Hymn Lyric
"Hark! The Gospel News Is Sounding" is a hymn that invites all to embrace the grace and salvation found in Christ. The verses depict the abundant mercy and refuge offered to sinners, urging them to come before it's too late. The hymn also emphasizes that God's grace is limitless, flowing like a river, and available to everyone, regardless of their past or circumstances. Ultimately, it points to the eternal love and fulfillment found in Christ, encouraging readers to heed the call of salvation.
---
---
Hark! The Gospel News Is Sounding – Hymn Lyric
Hark! the gospel news is sounding,
Christ has suffered on the tree;
Streams of mercy are abounding,
Grace for all is rich and free.
Now poor sinner,
Now poor sinner,
Come to Him who died for thee.
O escape to yonder mountain!
Refuge find in Him today;
Christ invites you to the fountain,
Come and wash your sins away.
Do not tarry,
Do not tarry,
Come to Jesus while you may.
Grace is flowing like a river,
Millions there have been supplied;
Still it flows as fresh as ever
From the Saviour's wounded side.
None need perish,
None need perish,
All may live for Christ hath died.
Christ alone shall be our portion;
When we soon shall meet above,
Bathing in the boundless ocean
Of the great Redeemer's love.
All His fulness,
All His fulness,
We shall then forever prove.
Meaning of Hark! The Gospel News Is Sounding
Hark! The Gospel News Is Sounding: Embrace Grace and Find Salvation in Christ
Introduction
The hymn "Hark! The Gospel News Is Sounding" beautifully captures the essence of the Christian message. It resounds with the joyful news of Christ's sacrifice and the abundant grace that awaits everyone who comes to Him. In this article, we will delve deeper into the meaning behind these verses, exploring the themes of salvation, refuge, and the eternal love of our Redeemer. Whether you are a believer seeking to deepen your faith or someone curious about the Christian message, may this article illuminate your understanding and inspire you to embrace the grace of Christ.
Verse 1: Streams of Mercy Are Abounding
The opening verse introduces us to the marvelous news of Christ's suffering and the abundant streams of mercy that flow from His sacrifice. The hymn encourages poor sinners to come to Jesus, who died for them. It paints a vivid picture of a Savior who offers boundless forgiveness and endless love to all who seek Him. It is a call to action, inviting those burdened by their sins to find solace and refuge in Him.
Just as a mountain provides safety and security, Christ is our refuge. In Him, we find shelter from the storms of life, the guilt of our wrongdoings, and the weight of our burdens. It is in Jesus that we can find rest and freedom, as symbolized by the flowing fountain where our sins are washed away. This verse beautifully conveys the urgency to not delay but to come to Jesus now, before it is too late.
Verse 2: Grace as a Flowing River
The second verse amplifies the image of grace as a flowing river that has sustained the millions who have come before us. Despite countless souls finding their redemption in Christ's sacrifice, His grace never diminishes but continues to flow as fresh and abundant as ever. It is a testament to the inexhaustible nature of God's mercy and a reassurance that none shall perish if they turn to Him.
The verse also presents an invitation to everyone, emphasizing that no one is beyond the reach of His grace. Jesus' death on the cross was not just for a select few; it was for all humanity. Regardless of our past mistakes, our current circumstances, or our perceived unworthiness, we are all welcomed by God's outstretched arms. It is through His sacrifice that we can find true and everlasting life.
Verse 3: Christ Alone Shall Be Our Portion
The final verse of the hymn speaks to the ultimate reward for those who accept Christ's invitation and embrace His grace. When we leave this earthly realm and enter into eternity, we will immerse ourselves in the boundless ocean of the great Redeemer's love. It is a beautiful image of complete union with Christ, where we will experience the fullness of His presence, love, and blessings.
In this verse, we are reminded that all of our needs will be met by Him. Christ alone is our portion, our inheritance, and our source of eternal fulfillment. As we strive to follow Him and live according to His teachings, we can rest assured that our eternal reward is secure. We will drink deeply from the wellspring of His love, experiencing a joy and satisfaction that far surpasses anything this world can offer.
Conclusion
"Hark! The Gospel News Is Sounding" offers profound insights into the core message of Christianity. It calls out to those who are weary, lost, and burdened, offering them refuge, forgiveness, and everlasting love in Christ. Jesus' sacrifice on the cross brought forth an unending river of grace, available to all who accept His invitation. Through Him, we find our true portion in life, and in the life to come. As this hymn floats on the airwaves, may its message resonate in our hearts, drawing us closer to the One who offers salvation to all who seek Him.
I hope this hymn inspired image brings you hope and peace. Share it with someone who needs it today!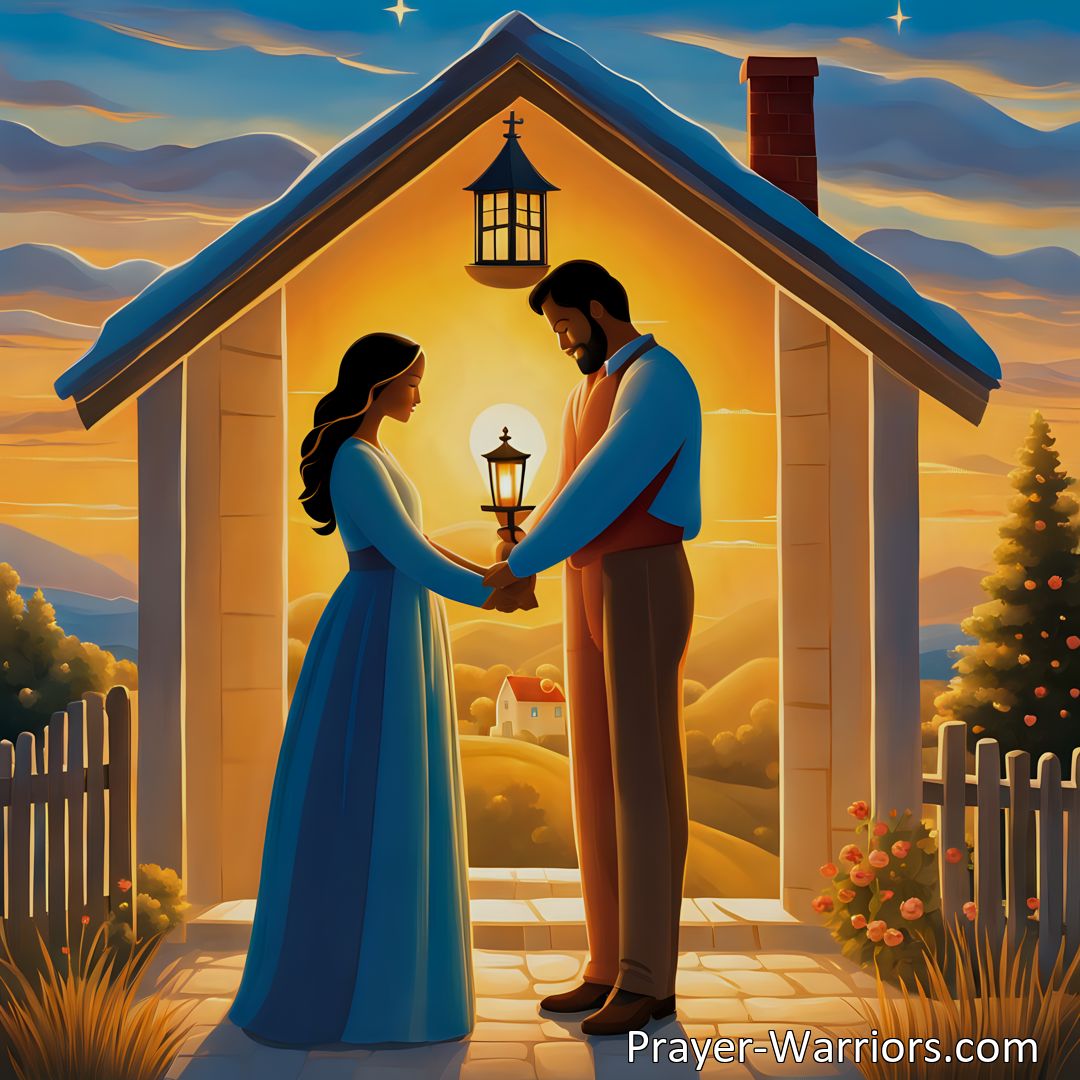 Join the Prayer Warriors Community!
Sign-up for our newsletter and embark on a transformative journey with Prayer. Enter your email below and become a part of our Prayer Warriors family.