Love Is The Lord Whom I Obey – Hymn Lyric
"Love Is The Lord Whom I Obey" is a hymn that explores the power and significance of love in our relationship with God. It emphasizes that love is not just a feeling, but a guiding principle that shapes our actions and choices. The hymn reminds us to surrender ourselves to the divine presence and to seek a deeper understanding of God's ways.
---
---
Love Is The Lord Whom I Obey – Hymn Lyric
Love is the Lord whom I obey,
Whose will transported I perform;
The centre of my rest, my stay,
Love's all in all to me, myself a worm.
For uncreated charms I burn,
Oppressed by slavish fear no more,
For One in whom I may discern,
E'en when he frowns, a sweetness I adore.
He little loves him who complains,
And finds him rigorous and severe;
His heart is sordid, and he feigns,
Though loud in boasting of a soul sincere.
Love causes grief, but 'tis to move
And stimulate the slumbering mind;
And he has never tasted love
Who shuns a plan so graciously designed.
Sweet is the cross, above all sweets,
To souls enamoured with thy smiles;
The keenest woe life ever meets,
Love strips of all its terrors, and beguiles.
'Tis just that God should not be dear
Where self engrosses all the thought,
And groans and murmurs make it clear,
Whatever else is loved, the Lord is not.
The love of thee flows just as much
As that of ebbing self subsides;
Our hearts, their scantiness is such,
Bear not the conflict of two rival tides.
Both cannot govern in one soul;
Then let self love be dispossessed;
The love of God deserves the whole,
And will not dwell with so despised a guest.
Meaning of Love Is The Lord Whom I Obey
Love Is The Lord Whom I Obey: A Reflection on the Power and Importance of Love
Love, a simple word that holds immense power and significance in our lives. It is a force that moves us, shapes us, and brings meaning to our existence. In this hymn titled "Love Is The Lord Whom I Obey," the author beautifully captures the essence of love and its role in our relationship with God. Let us delve deeper into the verses and explore the profound messages hidden within.
The hymn begins with the declaration that love is the Lord whom the author obeys. It highlights the idea that love is not just a feeling or an emotion; rather, it is a guiding principle that governs our actions and choices. When we follow the path of love, we align ourselves with the will of God and find peace and fulfillment in doing so. Love becomes the center of our existence, our anchor in the storms of life.
The author humbly refers to themselves as a worm in comparison to the uncreated charms of the Lord. This imagery conveys a sense of awe and humility towards God's greatness. It reminds us that love is not just about receiving affection or blessings; it is about recognizing the divine presence in our lives and willingly surrendering ourselves to it.
The hymn goes on to emphasize that true love is not dependent on external circumstances. Even when faced with challenges or what may seem like the Lord's disapproval, love sees beyond the surface and finds sweetness in the midst of hardships. It encourages us to develop a deeper understanding of God's ways and to trust in His ultimate goodness and plan for us.
It is highlighted that those who complain and find God strict in their lives do not truly love Him. Love does not seek to manipulate or control; it is selfless and genuine. The hymn warns against a heart filled with selfish desires, boasting of sincerity while lacking true devotion. It teaches us that love requires us to let go of our own ego and embrace the divine presence within us and in others.
Love, as the hymn suggests, can cause grief. It provokes and challenges our stagnant minds, moving us towards growth and transformation. It is in love that we find inspiration and motivation to become better versions of ourselves. The hymn reminds us that unless we have truly experienced love, we may never comprehend its true power and purpose.
The hymn beautifully captures the paradox of love and its relationship with suffering. It states that the cross, a symbol of suffering and sacrifice, holds a sweetness for those who are enamored by God's love. Love has the power to strip away the fears and uncertainties of life, bringing comfort and solace to our souls. It teaches us that through love, we can find strength even in the face of the greatest tribulations.
The hymn then delves into the concept of self-love and its limitations. It suggests that when we allow ourselves to be consumed by self-centered thoughts and desires, we push God away. True love, the love of God, cannot thrive in a heart that is solely focused on its own needs and wants. It calls us to examine our priorities and to let go of the selfishness that hinders our relationship with the divine.
Ultimately, the hymn reminds us that love, in its purest form, is all-encompassing and deserving of our entire being. We are called to release our grip on self-love and allow the love of God to fill every corner of our hearts. The hymn teaches us that true love is a beautiful dance between our love for God and His love for us, and that only through this harmonious union can we truly experience the fullness of life and purpose.
In conclusion, "Love Is The Lord Whom I Obey" is a hymn that speaks to the profound impact and importance of love in our lives. It calls us to surrender ourselves to the power of love and to seek a deeper relationship with the divine. Through its verses, we are reminded that love is not just a fleeting emotion, but a guiding principle that transforms our lives and brings us closer to God. May we all strive to live a life centered on love, and may it be our guiding light in all that we do.
I hope this hymn inspired image brings you hope and peace. Share it with someone who needs it today!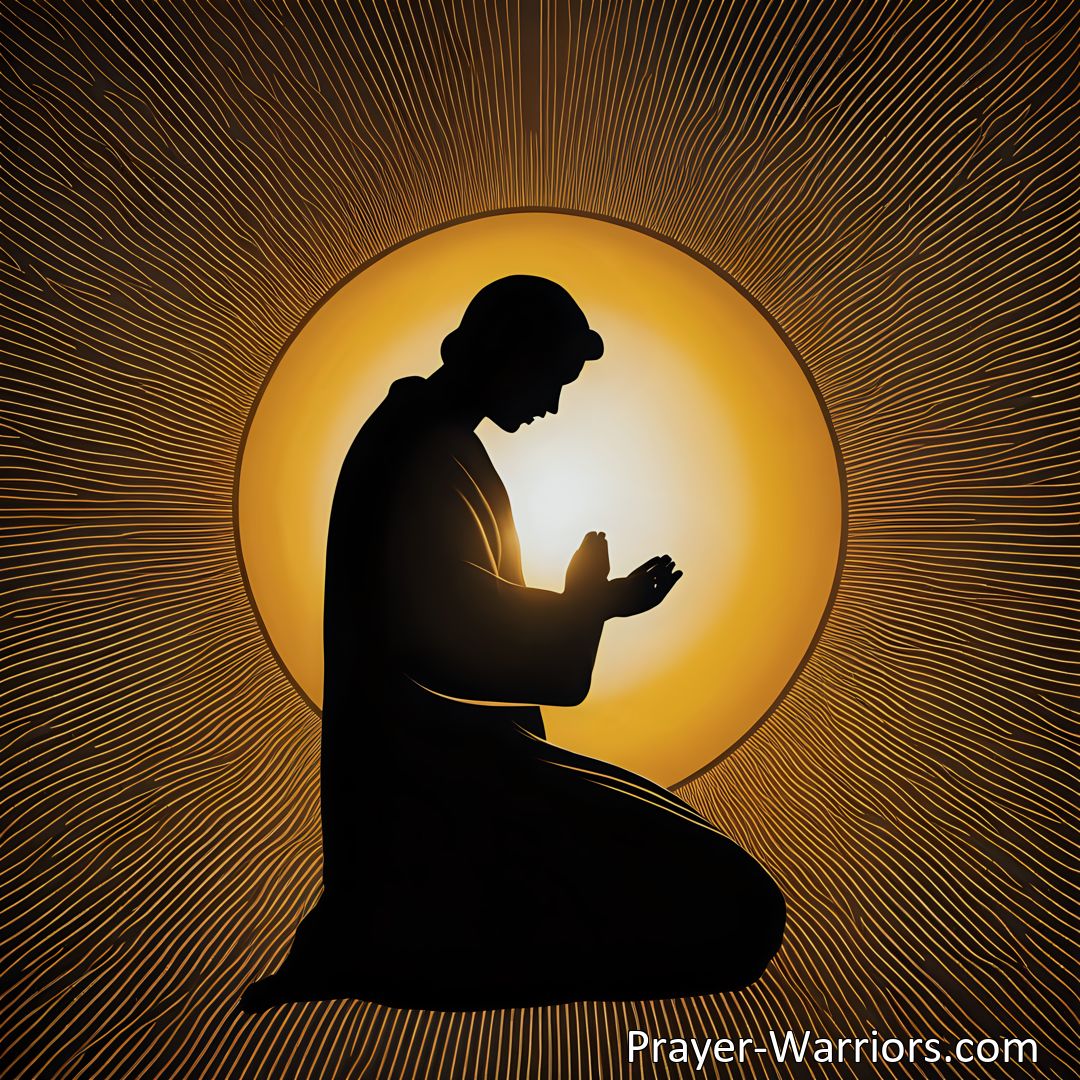 Join the Prayer Warriors Community!
Sign-up for our newsletter and embark on a transformative journey with Prayer. Enter your email below and become a part of our Prayer Warriors family.