Love Thyself Last – Hymn Lyric
"Love Thyself Last" is a hymn that teaches us to prioritize others and practice selflessness. It encourages acts of beauty and support to bring joy and help others bear life's burdens. By loving others before ourselves, we can experience profound joy, spiritual growth, and a deeper connection with the world.
---
---
Love Thyself Last – Hymn Lyric
Love thyself last.
Look near, behold thy duty
To those who walk beside thee down life's road;
Make glad their days by little acts of beauty,
And help them bear the burden of earth's load.
Love thyself last.
Look far, and find the stranger
Who staggers 'neath his sin and his despair;
Go lend a hand and help him out of danger,
To heights where he may see the world is fair.
Love thyself last.
The vastnesses above thee
Are filled with spirit forces, strong and pure;
And fervently these faithful friends shall love thee,
Keep thy watch over others, and endure.
Love thyself last; and oh, such joy shall thrill thee,
As never yet to selfish souls was given.
Whate'er thy lot, a perfect peace will fill thee,
And earth shall seem the ante-room of Heaven.
Love thyself last;
And thou shalt grow in spirit
To see, to hear, to know and understand.
The message of the stars, lo, thou shalt hear it,
And all God's joys shall be at Thy command.
Meaning of Love Thyself Last
In the hymn titled "Love Thyself Last," the lyrics encourage us to prioritize others and cultivate a sense of selflessness. The message conveyed in this hymn is one of empathy, compassion, and the transformation and fulfillment that can be attained through loving others and putting their needs before our own.
The first verse begins with the phrase "Love thyself last," emphasizing the importance of prioritizing others and their well-being. It encourages us to look around and recognize our duty towards those who accompany us on our journey through life. The hymn suggests that we can bring joy to others through simple acts of beauty and support, helping them carry the burdens that life inevitably brings.
The second verse expands on the idea of looking beyond oneself and finding the stranger who is struggling with sin and despair. It urges us to reach out and lend a hand, offering assistance and helping them escape the dangers that they may be facing. By doing so, we can lead them to a place where they can see the beauty and fairness that the world has to offer.
Moving on to the third verse, the hymn reminds us of the vastness of the universe and the presence of powerful and pure spiritual forces. It assures us that these spiritual forces will love and support us wholeheartedly if we choose to keep watch over others and endure in our acts of kindness and selflessness. This verse suggests that by loving others last and making their well-being a priority, we can experience a profound sense of joy that is unparalleled and inaccessible to those who are solely focused on their own needs.
The fourth verse continues to emphasize the benefits of loving others last. It claims that by adopting this selfless approach, we can grow spiritually and gain the ability to see, hear, know, and understand the world and its wonders on a deeper level. The verse implies that through our acts of love and kindness towards others, we can connect with the divine and have all of God's joys at our command.
In conclusion, "Love Thyself Last" is a hymn that encourages us to prioritize the needs and well-being of others above our own. By doing so, we can bring joy to those around us, help strangers in need, and experience a profound sense of fulfillment and peace. This hymn reminds us of the transformative power of selflessness and the potential to connect with something greater than ourselves. Let us strive to embrace the message of "Love Thyself Last" and create a world where love and compassion are at the forefront of our actions and intentions.
I hope this hymn inspired image brings you hope and peace. Share it with someone who needs it today!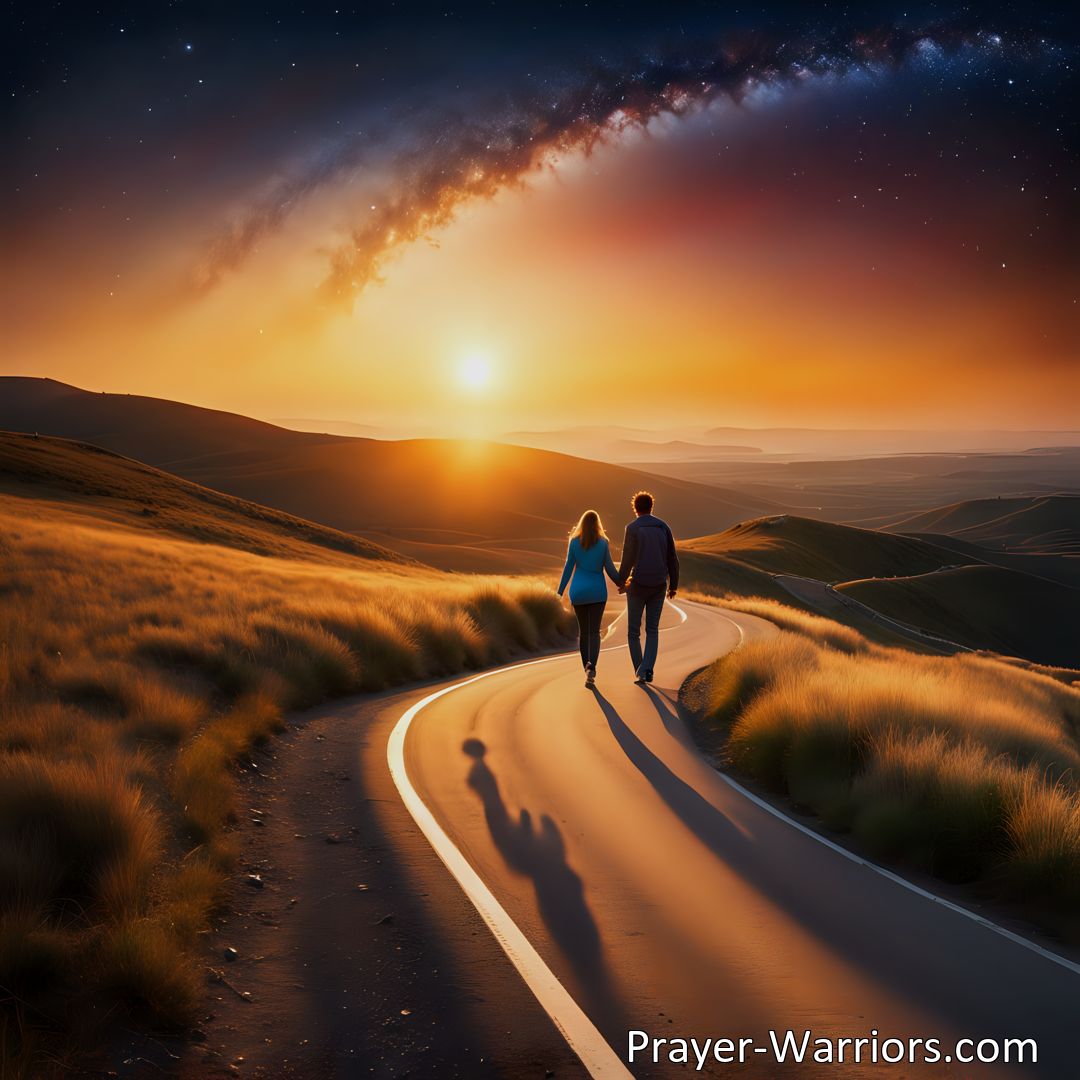 Join the Prayer Warriors Community!
Sign-up for our newsletter and embark on a transformative journey with Prayer. Enter your email below and become a part of our Prayer Warriors family.