Mistaken Souls That Dream Of Heaven – Hymn Lyric
"Mistaken Souls That Dream Of Heaven" is a hymn that challenges individuals who claim to have inward joy and forgiveness of sins but are still bound by lust. It highlights the importance of true faith, which transforms the heart and leads to holiness. The hymn calls us to examine our beliefs and actions, urging us to embrace a living faith characterized by love, obedience, and transformation.
---
---
Mistaken Souls That Dream Of Heaven – Hymn Lyric
Deluded souls, that dream of heaven,
Make their empty boast of inward joys and sins forgiven,
Whilst they are slaves to lust!
Vain are our fancies, airy flights,
If faith be cold and dead.
None but a living power unites to Christ,
The living head.
A faith that changes all the heart,
Works by love,
Bids all sinful joys depart,
And lifts the thoughts above.
Faith must obey her Father's will,
Trust His grace.
A pardoning God requires us still,
To perfect holiness.
Meaning of Mistaken Souls That Dream Of Heaven
Mistaken Souls That Dream Of Heaven: Embracing True Faith and Holiness
In this hymn, the poet brings attention to a group of individuals who are misguided in their aspirations for heaven. These souls claim to possess inward joys and forgiveness of sins, yet their lives are bound by the chains of lust and desire. The poet aptly describes these pursuits as empty boasts, urging us to reflect upon the true essence of faith and the transformation it brings.
The hymn speaks of the futility of mere fantasies and flights of imagination, if they do not manifest as a genuine and living faith. True faith, the heart of Christianity, requires an active and vibrant belief in Christ, who is portrayed as the living Head, the anchor that unites all believers. It is essential to understand that faith should ignite a change within our very hearts, shaping our actions and thoughts.
Authentic faith is not a passive or stagnant force; rather, it is a living power that molds and shapes the believer's character. It is a faith that compels us to love others, compassionately serving and considering their needs. This faith is not about self-gratification or indulging in sinful pleasures, but rather, it calls us to leave behind the joys that are destructive and contrary to God's will. True faith redirects our thoughts towards higher, holier pursuits.
The hymn reminds us that faith is not limited to trust alone; it also involves obedience to our Heavenly Father's will. While God's grace is a gift that pardons our shortcomings, it does not exempt us from the call to pursue holiness. Our pardoning God demands that we strive for perfection, seeking to reflect His character in our daily lives. Thus, faith becomes the driving force behind our actions, our choices, and our pursuit of moral excellence.
It is important to recognize that true faith and holiness are not separate entities but intrinsically connected. Our faith, when genuine, leads us to embrace holiness as a natural response to God's abundant grace. We cannot claim to have faith if it does not produce fruit in the form of transformed lives and righteous behavior.
As we immerse ourselves in this hymn, we understand that it is a gentle reminder to examine our own spiritual journey. Are we merely dreaming of heaven, content with shallow beliefs and hollow claims? Or are we actively cultivating a true and vibrant faith that results in a life of holiness and love?
This hymn serves as an invitation to the mistaken souls, urging them to direct their focus away from hollow aspirations and towards a true relationship with Christ. It encourages us to let go of the empty promises of worldly pursuits and instead embrace the transformative power of faith. By surrendering our lives to Christ, we discover a faith that is alive, empowering us to love, serve, and grow closer to our Creator.
In conclusion, "Mistaken Souls That Dream Of Heaven" is a poetic expression of the need for authentic faith and holiness in our lives. It challenges us to reassess our beliefs and actions, urging us to embrace a living faith that is characterized by love, obedience, and transformation. As we journey towards heaven, let us not be content with mere dreams but rather seek to live out our faith with fervor and devotion.
I hope this hymn inspired image brings you hope and peace. Share it with someone who needs it today!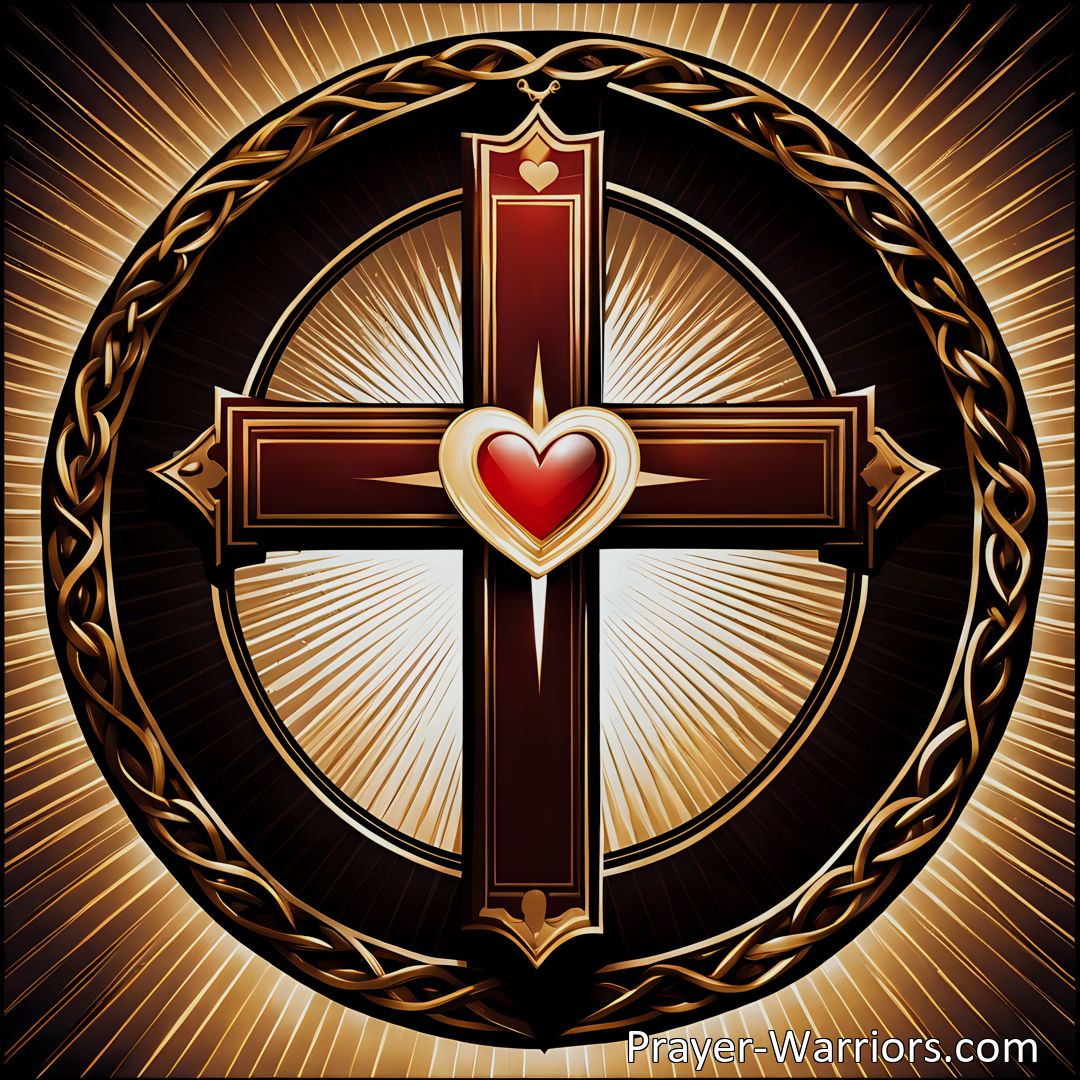 Join the Prayer Warriors Community!
Sign-up for our newsletter and embark on a transformative journey with Prayer. Enter your email below and become a part of our Prayer Warriors family.