O Come Let Us Unite And Sing – Hymn Lyric
summary.txt
---
---
O Come Let Us Unite And Sing – Hymn Lyric
O come, let us unite and sing
Unto Jehovah's name;
The praise of our salvation's rock,
With joy, aloud proclaim.
With grateful thanks before him come;
And joyful hymns loud sing.
Because Jehovah's a great God;
O'er all gods a great King.
The earth's deep caverns, lofty hills,
Are in his sovereign hand.
His is the sea, which he hath made,
His hands formed the dry land.
Come, let us worship and bow down,
Before our maker kneel.
For he's our God, and we his sheep,
He doth us feed and heal.
Today, if ye will hear his voice,
O grow not hard as they
In desert did on Meribah's
And Moffa's woeful day.
Your fathers did me tempt and prove;
My works shone in their face.
I, forty years, was grieved with
That stubborn, faithless race.
I said, this people err in heart,
My ways they will not know;
To them I swore, in wrath if they
Into my rest should go.
Meaning of O Come Let Us Unite And Sing
In this hymn, we are called to come together and sing praises to Jehovah's name. We are reminded to proclaim our gratefulness for the rock of our salvation and to sing joyful hymns before Him. It emphasizes that Jehovah is not just a great God, but also a great King who reigns over all gods.
The hymn also highlights the power and sovereignty of Jehovah. It tells us that He holds the deep caverns and lofty hills in His sovereign hand. The sea and the dry land were created by Him. These verses inspire us to worship and bow down before our Maker, acknowledging that He is our God and we are His sheep. He provides for us, feeds us, and heals us.
We are reminded not to harden our hearts like our ancestors did in the desert. The hymn refers to the incidents at Meribah and Moffa, where the Israelites tested and challenged Jehovah. Despite witnessing His works and miracles, they doubted and lacked faith. As a result, they wandered in the wilderness for forty years, grieved by their lack of trust.
This cautionary tale serves as a lesson for us. We are urged to listen to Jehovah's voice and not repeat the mistakes of the past. It is a call to remain faithful and obedient to Him. The hymn emphasizes that Jehovah desires a relationship with us, and we should not let stubbornness or unbelief distance us from Him.
The title of this hymn, "O Come, Let Us Unite and Sing," perfectly captures its essence. It serves as a reminder for us to come together, join our voices, and sing in unity. When we gather as a community to worship and praise Jehovah's name, we strengthen our bond with Him and with one another.
By using this hymn's title as an SEO keyword, we can ensure that people searching for a hymn or a verse related to unity and singing will find this content easily. The title encapsulates the central theme of the hymn in a concise and impactful way.
In conclusion, "O Come, Let Us Unite and Sing" is a hymn that calls us to come together and worship Jehovah. It reminds us to be grateful for His salvation, acknowledge His sovereignty, and avoid the mistakes of our ancestors. By using the hymn's title as an SEO keyword, we can reach more people who are searching for content related to unity and singing in worship. Let us heed the message of this hymn and unite in praise and worship to Jehovah.
I hope this hymn inspired image brings you hope and peace. Share it with someone who needs it today!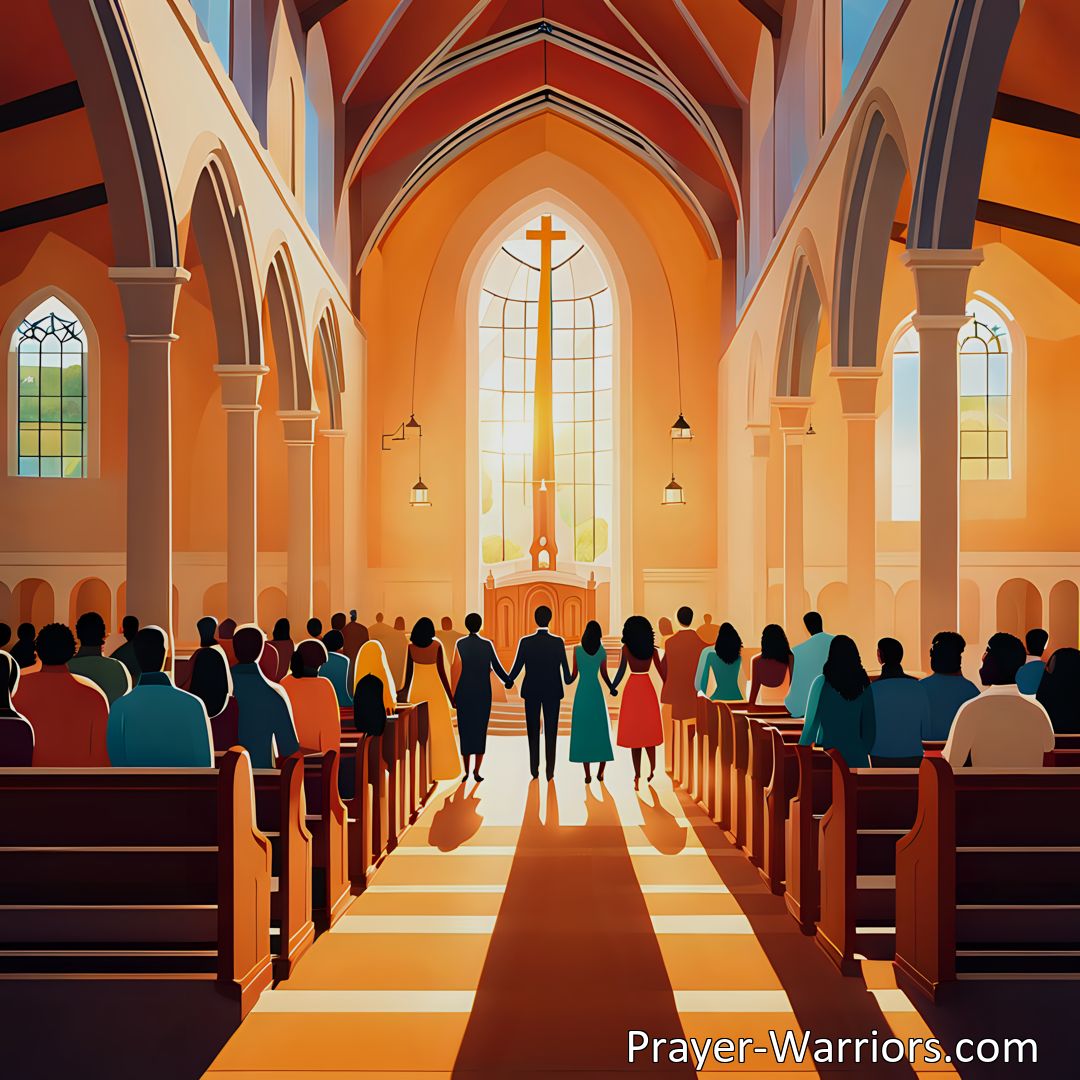 Join the Prayer Warriors Community!
Sign-up for our newsletter and embark on a transformative journey with Prayer. Enter your email below and become a part of our Prayer Warriors family.