O Lord Thou In The Hour Of Need – Hymn Lyric
summary.txt
---
---
O Lord Thou In The Hour Of Need – Hymn Lyric
I
O Lord, Thou in the hour of need,
Didst succour those who sought Thine aid,-
The faint revive, the hungry feed,-
And on the sick thine hand was laid.
II
Our needy souls Thy help would crave,
For faint they droop, and hungry pine,-
Lord, from their mortal sickness save,
And heal them by Thy power divine.
III
Where memories weave a sombre web,
And sighs reveal the heart distressed,
Where joys that flowed, in murmurs ebb,
And buoyant souls are sore oppressed;
IV
Come as of yore, all helpful, come,
And let Thy loving kindness bless,
That, where the voice of praise is dumb,
Songs may arise of thankfulness.
Meaning of O Lord Thou In The Hour Of Need
O Lord Thou In The Hour Of Need: Finding Strength and Healing in Times of Trouble
Life is full of ups and downs, moments of joy and moments of sorrow. There are times when we feel strong and capable, and other times when we feel weak and helpless. It is during these moments of need that we turn to a higher power, seeking solace, comfort, and a helping hand. In the hymn "O Lord Thou In The Hour Of Need," we find words that beautifully express our desire for divine intervention and our hope for healing and renewal.
In the first verse of the hymn, we are reminded of the times when the Lord has come to the aid of those who have sought Him. It speaks of His ability to revive the faint, feed the hungry, and lay a healing hand on the sick. This verse reminds us of the compassionate nature of God and His unwavering support for His children in times of trouble. It instills a sense of hope within us, knowing that when we are in need, we can always turn to Him for guidance and assistance.
As we move into the second verse, we are encouraged to seek the Lord's help for our needy souls. It acknowledges our own weaknesses and acknowledges the hunger and fatigue we often experience in our spiritual journeys. We yearn for the Lord to save us from our mortal sickness and to heal us with His divine power. It is a plea for restoration and renewal, both physically and spiritually. This verse reminds us that even in our darkest moments, there is hope for healing and redemption.
The third verse of the hymn delves into the complexities of human emotions. It speaks of memories that weave a somber web and sighs that reveal a distressed heart. We all go through periods of sadness, grief, and despair. The joys that once flowed seem to ebb away, leaving us feeling oppressed and burdened. This verse captures the essence of vulnerability and the need for divine intervention in the midst of emotional turmoil. It is a cry for the Lord to come and bring comfort to our troubled hearts.
In the final verse, we are reminded of the Lord's past faithfulness and His endless loving-kindness. It calls for His help to bless us once again, so that where the voice of praise is currently silent, songs of thankfulness may rise. This verse highlights the power of gratitude and the importance of recognizing the blessings that come our way even in the midst of trials. It encourages us to have faith in the Lord's ability to turn our sorrows into songs and our pain into praise.
When we bring all these verses together, we find a beautiful prayer for strength, healing, and renewal. It is a reminder that in times of need, we are not alone. The Lord stands ready to offer His help and love, comforting us in our distress and providing the strength to carry on. This hymn serves as a beacon of hope, assuring us that there is always light at the end of the tunnel and that the Lord's love and mercy are always available to us.
In conclusion, "O Lord Thou In The Hour Of Need" is a hymn that captures the essence of seeking divine intervention in times of trouble. It speaks to the deep yearning within our souls for strength, healing, and renewal. It reminds us of the Lord's loving kindness and His willingness to come to our aid when we feel weak and helpless. As we sing these words, we are reminded of the power of faith and the importance of turning to a higher power for guidance and support. May this hymn serve as a reminder that in times of need, we can always find solace in the arms of the Lord.
I hope this hymn inspired image brings you hope and peace. Share it with someone who needs it today!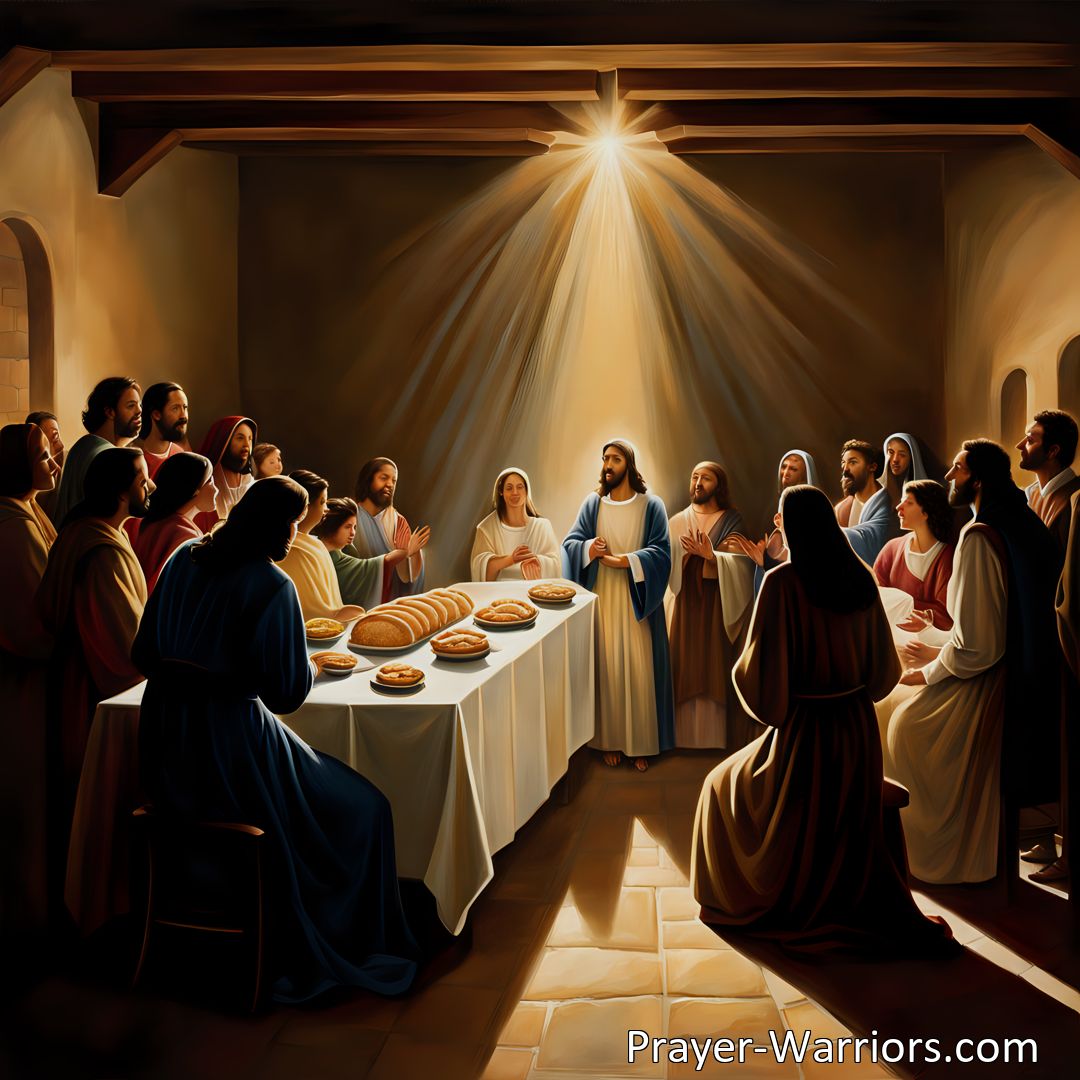 Join the Prayer Warriors Community!
Sign-up for our newsletter and embark on a transformative journey with Prayer. Enter your email below and become a part of our Prayer Warriors family.