O The Love That Us Redeemed – Hymn Lyric
"O The Love That Us Redeemed" is a hymn that captures the incredible and unconditional love of God for humanity. It emphasizes the magnitude of this love, shown through Jesus' sacrifice on the cross. The hymn invites us to reflect on the depth of God's love and encourages us to respond with gratitude and worship.
---
---
O The Love That Us Redeemed – Hymn Lyric
Oh, the love that us redeemed!
Who can all that love explore?
From the cross on us it beamed,
Angel hosts that love, adore;
Wondrous love from Heav'n descending,
Men to raise to life on high!
Be our praise to Him ascending
Who for sinners deigned to die!
Holy Lamb of God! we bless Thee:
Thou our sins hast borne away;
King of kings our songs confess Thee,
Light of everlasting day!
What though still the world disown Thee,
Thou o'er Heav'n and earth dost reign;
In our hearts we, Lord, enthrone Thee,
Thou wilt not our love disdain.
For Thy sorrows we adore Thee,
For the griefs that wrought our peace:
Gracious Savior! we implore Thee,
In our hearts Thy love increase.
Lord, to Thee in sorrow flying,
May we find in Thee our rest:
Lord, on Thee in death relying,
May our end in Thee be blest.
Meaning of O The Love That Us Redeemed
O The Love That Us Redeemed is a beautiful hymn that captures the essence of God's unconditional love for humanity. It speaks of the magnitude of this love and how it was demonstrated through the sacrifice of Jesus Christ on the cross. This hymn reminds us of the awe-inspiring nature of God's love and the profound impact it should have on our lives.
The first verse of the hymn asks the question, "Who can all that love explore?" This question invites us to contemplate the depth of God's love for us. It is a love that surpasses our understanding and is beyond measure. The hymn goes on to describe how the love of God radiated from the cross, illuminating the hearts of all who believe. Even the angelic hosts in Heaven adore this wondrous love.
The hymn emphasizes that this love is not only heavenly but also earthly. It is a love that reaches down to humanity, lifting us up to new life and hope. The second verse praises Jesus as the Holy Lamb of God who bore away our sins. It acknowledges Him as the King of kings and the Light of everlasting day. Despite the world's rejection, Jesus reigns over heaven and earth.
In the third verse, the hymn acknowledges our response to this incredible love. It implores Jesus to be enthroned in our hearts and affirms our commitment to Him. It emphasizes that our love for Him is sincere, even if the world disregards or discredits it. This verse reminds us that our love for Jesus is not dependent on the approval of others but comes from a genuine place within our hearts.
The hymn then turns its focus to the reason for Jesus' sacrifice. It praises Him for enduring sorrows and griefs to bring us peace. The fourth verse acknowledges the depth of Jesus' compassion and implores Him to increase His love within us. We recognize that it was only through His sacrifice that we can experience true peace and forgiveness.
The fifth verse of the hymn demonstrates our dependency on Jesus, both in times of sorrow and at the end of our lives. It asks for His comfort and rest when we are burdened with sorrow and for His presence when we face death. It expresses our desire to find our ultimate blessedness and fulfillment in Him.
Overall, this hymn beautifully encapsulates the incredible love of God and our response to it. It reminds us to ponder the immeasurable depth of His love, to praise Him for His sacrifice, and to invite Him to dwell within our hearts. It acknowledges that our love for Jesus may be viewed differently by the world but affirms that we will continue to love and worship Him regardless. This hymn serves as a powerful reminder of the transformative power of God's love and how it should shape our lives.
In conclusion, O The Love That Us Redeemed is a hymn that speaks to the heart and soul. Its message resonates with believers and encourages them to reflect on the abundant love that God has poured out for humanity. It speaks of the great sacrifice of Jesus on the cross and reminds us of our need to respond with gratitude and love. Through the hymn, we are reminded that God's love is all-encompassing and everlasting, and it is our privilege to worship and adore Him. May this hymn serve as a constant reminder of the immeasurable love that has redeemed us.
I hope this hymn inspired image brings you hope and peace. Share it with someone who needs it today!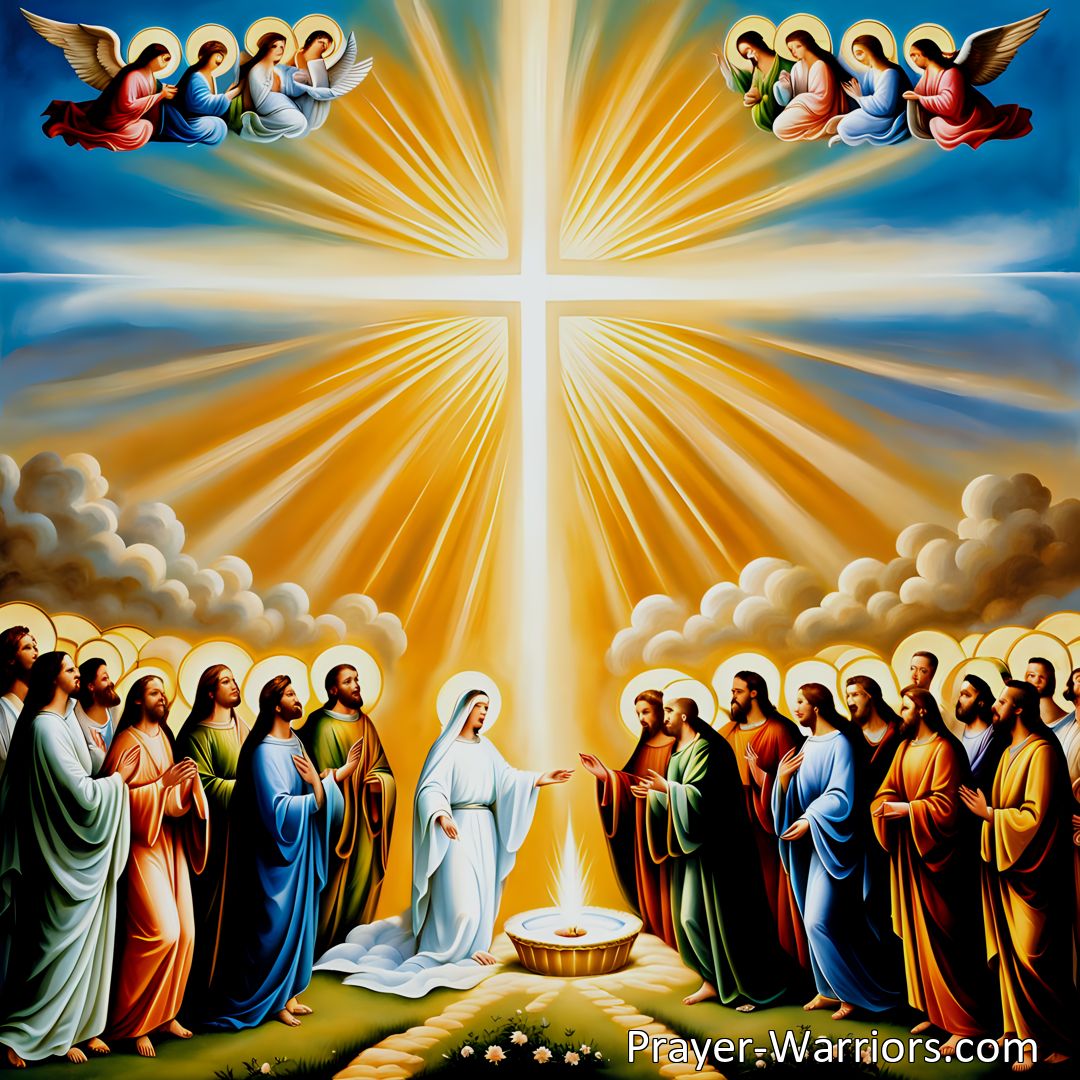 Join the Prayer Warriors Community!
Sign-up for our newsletter and embark on a transformative journey with Prayer. Enter your email below and become a part of our Prayer Warriors family.