Learn how to pray for your pastors and support and encourage them as church leaders. Praying for their spiritual growth, emotional well-being, wisdom, protection, and ministry impact can make a significant difference in their lives. By lifting them up in prayer, you can provide them with the strength and support they need to continue leading and guiding their congregation effectively.
---
---
How to Pray for Your Pastors: Supporting and Encouraging Church Leaders
How to Pray for Your Pastors: Supporting and Encouraging Church Leaders
Prayer is a powerful tool that can make a significant impact in the lives of individuals, including our pastors and church leaders. As believers, it is our responsibility to support and encourage those who are guiding us spiritually. In this article, we will explore the importance of praying for our pastors, and learn some practical ways in which we can uplift and strengthen them through our prayers.
First and foremost, it is essential to understand why praying for our pastors is significant. Pastors carry the weight of leading and shepherding a congregation, which can often be mentally, emotionally, and spiritually draining. They face numerous challenges and responsibilities, such as preparing sermons, counseling individuals, conducting weddings and funerals, and addressing various church matters. By lifting our pastors up in prayer, we can provide them with the spiritual strength and support they need to fulfill their calling effectively.
One way we can support our pastors through prayer is by praying for their spiritual growth and renewal. Just like any other human being, pastors also go through personal trials and struggles. They need spiritual nourishment and rejuvenation to continue serving with passion and dedication. Praying for their spiritual growth entails asking God to provide them with wisdom, discernment, and insight as they study the Word of God. Additionally, we can pray that they seek and experience personal encounters with the Holy Spirit, which will ignite a fire within them to continue pursuing God wholeheartedly.
Another crucial aspect to pray for is the emotional and physical well-being of our pastors. Often, pastors face high levels of stress, as they carry the concerns and burdens of their congregation. They invest countless hours into ministry work and are often on call, ready to respond to the needs of their flock. Praying for their emotional and physical well-being includes asking God to grant them good health, protection from burnout, and the ability to balance their personal and professional lives effectively. We can also pray that pastors have a strong support system that includes family, friends, and fellow believers who can encourage and uplift them.
In addition to personal well-being, it is vital to pray for wisdom and guidance for our pastors as they lead the church. They are tasked with making decisions that shape the direction of the congregation. Praying for wisdom means asking God to grant them discernment and clarity in decision-making processes. We can also pray that they receive guidance from the Holy Spirit, that they may lead the church with humility and integrity. This includes praying that pastors have the courage to make difficult choices when necessary, and that their decisions align with the will of God.
Furthermore, we must not forget to pray for protection and spiritual covering for our pastors. Pastors face spiritual attacks from the enemy who seeks to undermine their ministry and hinder the work of God. Through our prayers, we can intercede on their behalf and ask God to surround them with His protective hedge. Praying for spiritual covering involves requesting God's protection over their minds, hearts, families, and ministries. Not only do we need to pray for their protection, but also for their families, who often come under scrutiny and spiritual attack as well.
Lastly, it is crucial to pray for the fruitfulness of their ministry and the impact that they have on the lives of their congregation. Praying for the fruits of their ministry means asking God to use pastors as vessels for His work. We can pray that their sermons and teachings inspire and transform lives. Praying for the impact of their ministry involves asking God to touch the hearts of those who hear their messages, that they may experience salvation, healing, and spiritual breakthroughs. Additionally, we can pray for an increase in resources, opportunities, and open doors for pastors to continue spreading the Gospel and growing God's kingdom.
In conclusion, praying for our pastors is an essential responsibility as believers. By doing so, we provide them with the spiritual support and encouragement they need to effectively lead and guide us. Our prayers can uplift their spirits, strengthen their faith, and sustain them in their ministries. Through prayers for their spiritual growth, emotional and physical well-being, wisdom and guidance, protection, and ministry fruitfulness, we play an active role in supporting and encouraging our pastors. Let us never underestimate the power of prayer and its impact on the lives of our church leaders.
I hope this prayer inspired image brings you hope and peace. Share it with someone who needs it today!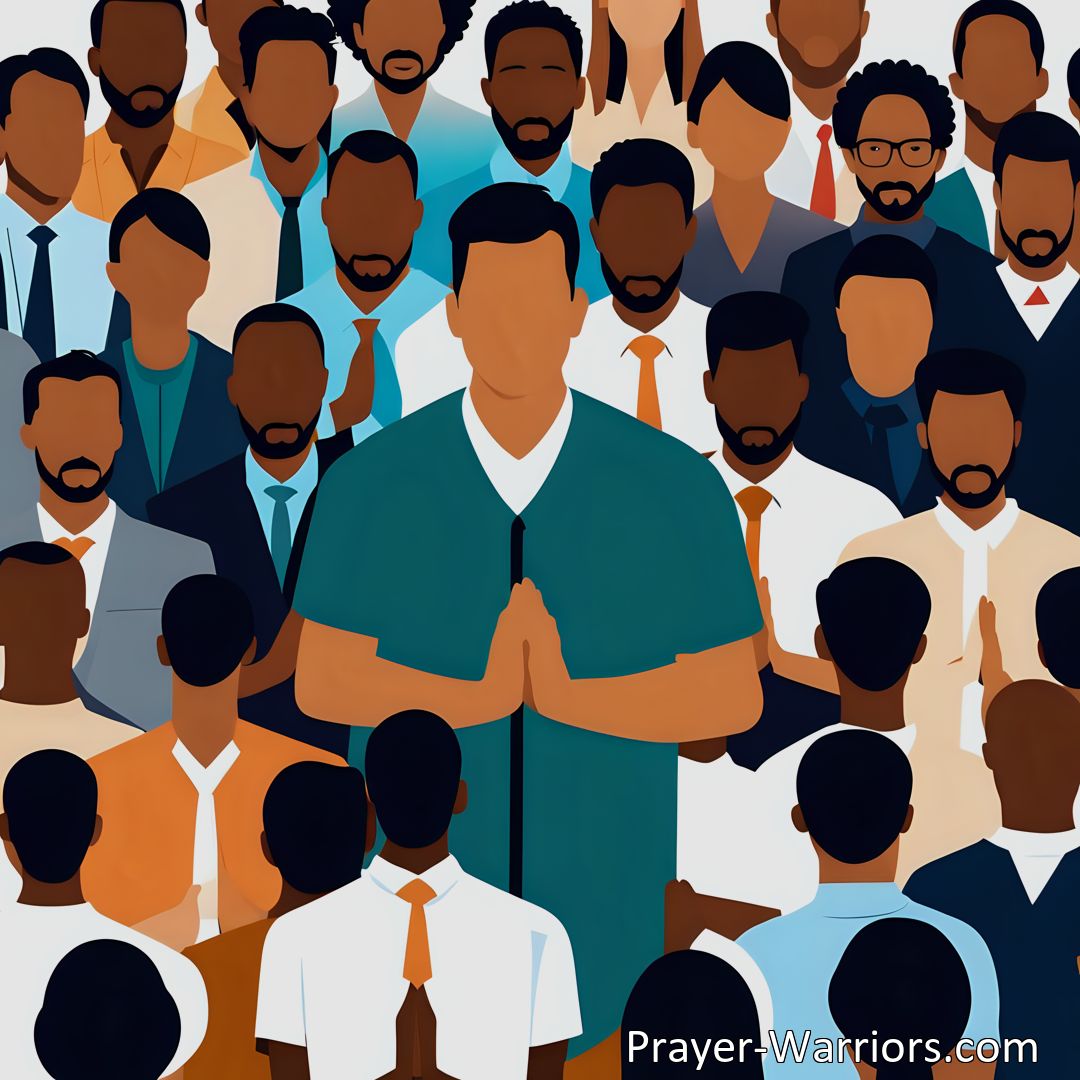 Join the Prayer Warriors Community!
Sign-up for our newsletter and embark on a transformative journey with Prayer. Enter your email below and become a part of our Prayer Warriors family.