The Messages Of The Doves – Hymn Lyric
summary.txt
---
---
The Messages Of The Doves – Hymn Lyric
The messengers tap on the windows,
The windows of the soul;
They carry this news from our Savior,
"I died that ye might be made whole."
The messengers tap on the windows,
And beat their wings on the bars;
They carry this news to the sinner,
"You can be as bright as the stars."
The messengers tap on the windows,
Three times they come and they go;
Jesus saith, "Though your sins be as scarlet,
Trust Me, I will make them like snow."
The messengers tap on the windows;
"Behold, I freely forgive;
Whosoever will come, let him do so,
Partake of salvation and live."
The messengers tap on the windows;
Sweet peace from our Savior they bring;
Sweet peace which is past understanding—
The window's now open; come in.
Meaning of The Messages Of The Doves
The Messages Of The Doves: A Window to Salvation and Redemption
In this beautiful hymn, the messengers come in the form of doves, tapping on the windows of our souls, carrying a message from our Savior. Their gentle presence and persistent tapping represent the boundless love and grace of Jesus, who sacrificed himself so that we may find wholeness and forgiveness.
As the messengers tap on the windows, they beat their wings on the bars, symbolizing the barriers that often separate us from God's love. But these doves, with hearts filled with compassion, bring the message to sinners that they too can shine as brightly as the stars. No matter how deeply stained our lives may be, Jesus assures us that through Him, our sins can be transformed from scarlet to white as snow.
These messengers of hope come not just once, but three times, emphasizing the persistent love and patience of our Savior. Jesus invites us to trust Him and to surrender our burdens, assuring us that He freely forgives all who come to Him. His offer of salvation is open to anyone who is willing to partake in it and experience the abundant life that only He can provide.
Whenever the messengers tap on the windows, they not only bring forgiveness but also the sweet peace that surpasses all understanding. This peace, which is a gift from our Savior, has the power to calm the storms within us and bring tranquility to our souls. It is an invitation to open the window of our hearts and let Jesus in, allowing Him to transform our lives.
The messages carried by these doves remind us of the incredible love and grace that Jesus offers to all. They serve as a window to salvation and redemption, a glimpse of a divine love that beckons us to come and find new life in Him. Jesus does not impose Himself on us; instead, He patiently taps on the windows of our souls, waiting for us to respond to His call.
In a world filled with strife and uncertainty, the messages of the doves provide a glimmer of hope and assurance. They remind us that no matter how broken or lost we may feel, Jesus is always reaching out to us, offering His love and forgiveness. Through Him, we can find solace for our weary hearts and strength to overcome the challenges that we face.
The invitation presented by the messengers of the doves is an opportunity to experience a profound transformation. It is an invitation to let go of the weight of our sins and embrace a new beginning filled with hope and purpose. Jesus opens the window of our souls and invites us to step into a world where grace and mercy abound.
Let us not ignore the tapping on the windows of our souls. Instead, let us respond to the messages of the doves and open ourselves to the saving power of Jesus. May we allow His love to cleanse us of our sins, giving us the peace and joy that only He can provide. Through Him, we can find eternal life and the assurance that we are deeply loved and cherished.
As we reflect on the messages of the doves, let us remember that salvation and redemption are within our reach. No matter what mistakes we have made or how far we have strayed, Jesus is always waiting for us with open arms. His love is unconditional, and His desire is for us to experience the fullness of life that can only be found in Him.
So, let the messages of the doves resonate within our hearts. Let us embrace the forgiveness and peace that Jesus offers. May we open the window and invite Him in, allowing Him to transform us into brighter and more compassionate individuals. Through the messages of the doves, we can find hope, healing, and eternal life in the loving embrace of our Savior.
I hope this hymn inspired image brings you hope and peace. Share it with someone who needs it today!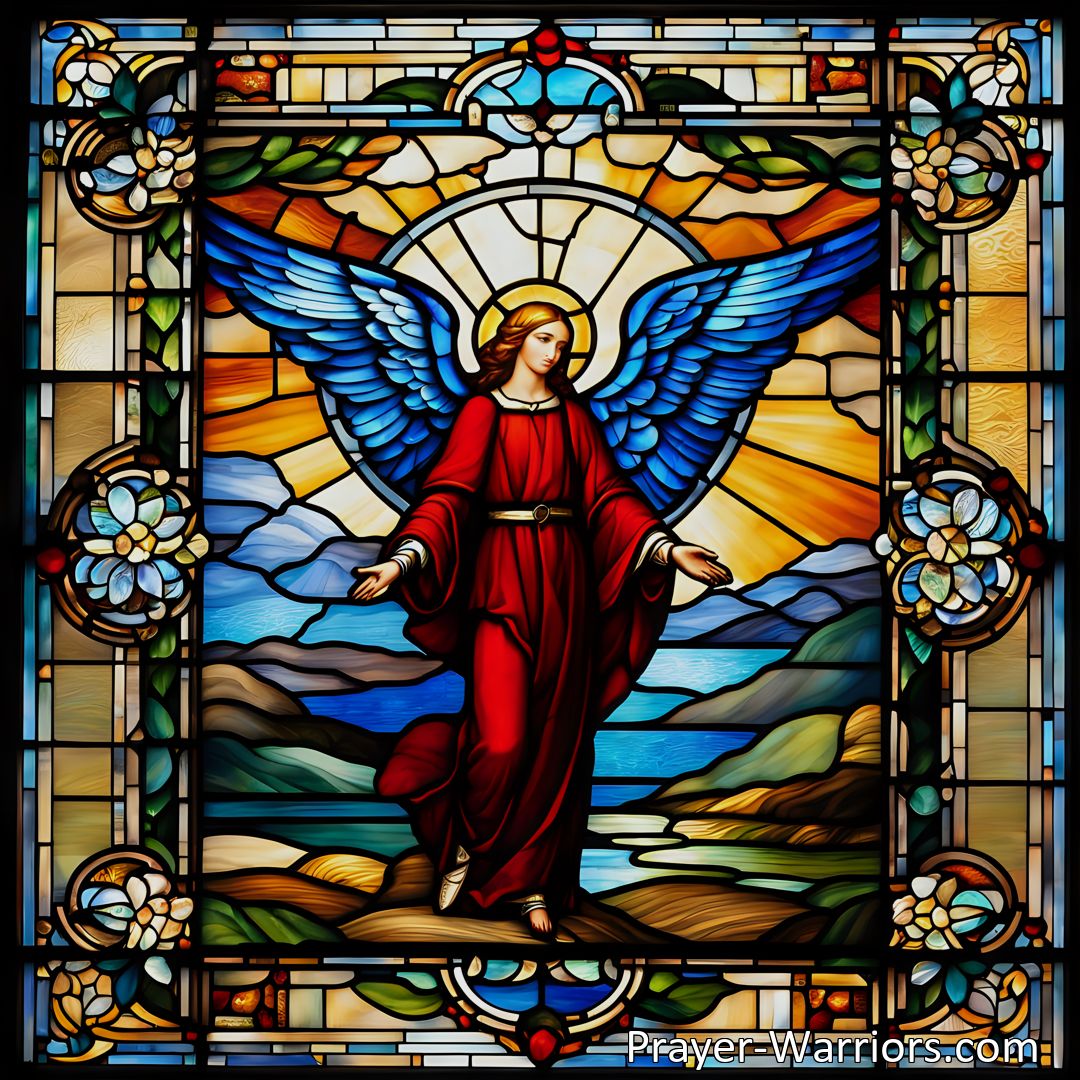 Join the Prayer Warriors Community!
Sign-up for our newsletter and embark on a transformative journey with Prayer. Enter your email below and become a part of our Prayer Warriors family.