I Love Him Better Every Day – Hymn Lyric
summary.txt
---
---
I Love Him Better Every Day – Hymn Lyric
I love Him better every day
I love Him better every day
Close by His side
I will abide
I love Him better every day.
(Repeat spelling D-A-Y)
Meaning of I Love Him Better Every Day
Growing in Love: How my Devotion Grows Stronger Every Day
In this hymn, "I Love Him Better Every Day," we find a beautiful expression of devotion and dedication. It serves as a reminder of the ever-growing love and closeness we can experience with our faith. Through the repetition of the verse, spelling out the word "day," the message is reinforced – that each day is an opportunity to deepen our love for Him.
As we embark on this journey of devotion, it is essential to understand what it means to "love Him better every day." It goes beyond mere words or superficial gestures. Instead, it requires a genuine commitment to living a life reflective of His teachings and principles. It is about striving to incorporate His values into our thoughts, actions, and interactions with others.
So, how does one love Him better every day? It begins with dedicating time and effort to nurturing our spiritual growth. Daily reflection, prayer, and studying sacred texts are instrumental in deepening our understanding of Him. Taking time to understand His teachings and applying them to our lives allows us to develop a stronger connection with our faith.
Furthermore, our love for Him should extend beyond our personal lives and into our relationships with others. Treating others with kindness, compassion, and empathy not only exemplifies His teachings but also contributes to a more harmonious and inclusive society. Acts of service and sharing our blessings with those in need are also essential in demonstrating our love for Him.
Loving Him better every day also involves self-reflection and growth. In recognizing our flaws and weaknesses, we can actively work on improving ourselves. Whether it is overcoming our fears, breaking bad habits, or striving to become more patient and understanding, personal growth allows us to love Him even more deeply.
It is worth noting that loving Him better every day does not mean that we are perfect or immune to challenges. Quite the contrary, our devotion may be tested along the way. Life is filled with setbacks, struggles, and moments of doubt, but it is during these times that our love for Him can truly shine. Through faith, resilience, and a willingness to learn from adversity, our love for Him can grow stronger.
It is also crucial to seek out a community of like-minded individuals who can provide support and guidance on this journey. Joining a place of worship or participating in religious activities can connect us with others who are also striving to love Him better every day. Together, we can share experiences, discuss spiritual matters, and encourage one another.
As we strive to love Him better every day, we should also find joy in the process. The hymn implies that our love for Him should be an uplifting and positive experience. By focusing on the beauty of our faith and the transformative power of His love, we can maintain a sense of gratitude and enthusiasm.
In conclusion, "I Love Him Better Every Day" encapsulates the essence of spiritual growth and devotion. It serves as a reminder that our love for Him is an ongoing journey, one that requires dedication, self-reflection, and a commitment to live according to His teachings. By incorporating daily reflection, acts of kindness, personal growth, and seeking community support, we can continue to deepen our love and connection with Him. As we strive to love Him better every day, may we find joy in the journey and experience the transformative power of His love in our lives.
I hope this hymn inspired image brings you hope and peace. Share it with someone who needs it today!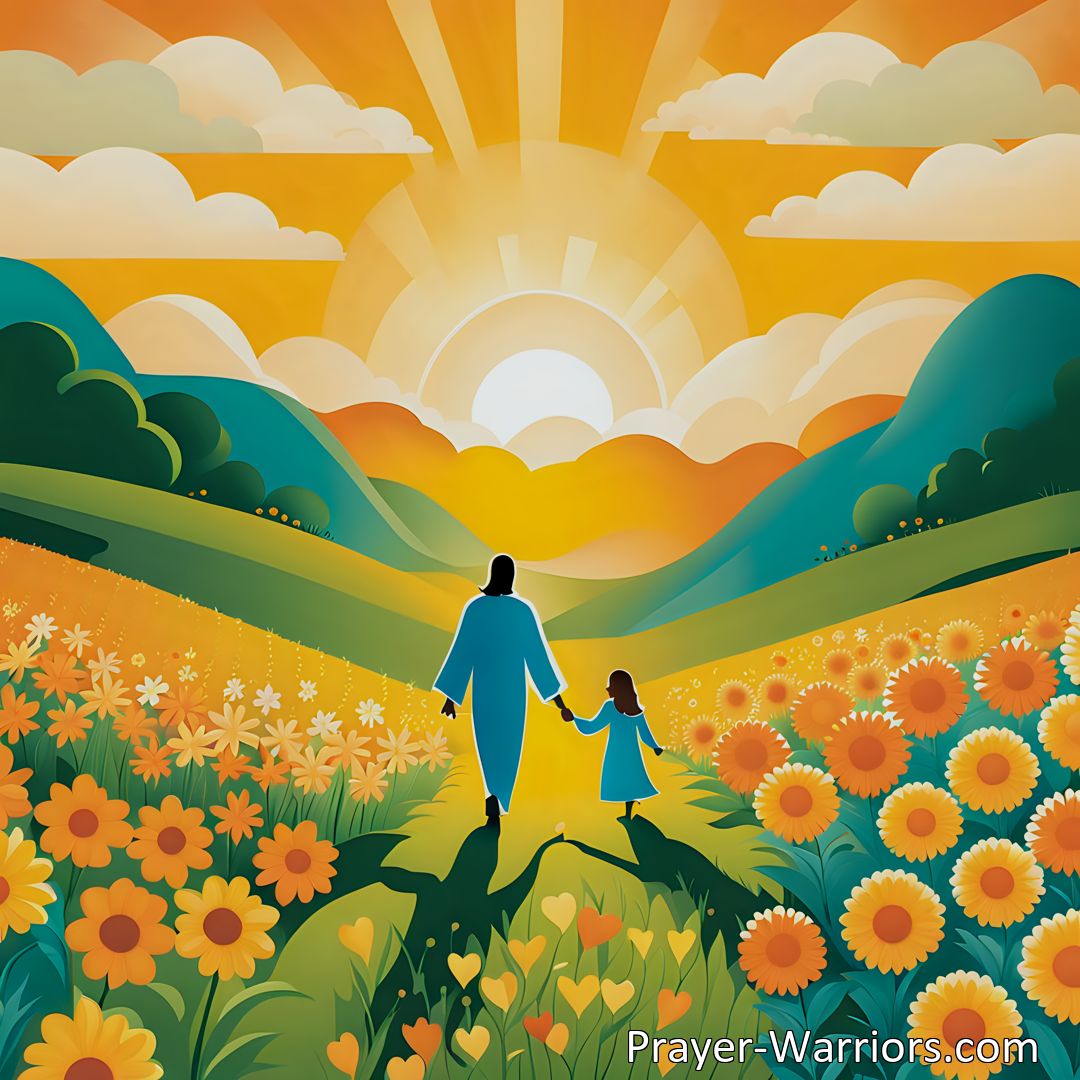 Join the Prayer Warriors Community!
Sign-up for our newsletter and embark on a transformative journey with Prayer. Enter your email below and become a part of our Prayer Warriors family.