Let The Saviors Gentle Call Reach The Heart of One and All – Hymn Lyric
summary.txt
---
---
Let The Saviors Gentle Call Reach The Heart of One and All – Hymn Lyric
Let the Saviour's gentle call
Reach the heart of one and all,
That the whole round world may own
Christ is King, and Christ alone.
Far and nigh the good news bring:
"Jesus Christ is Lord and King!"
Flash the word that God is near
O'er the air till all may hear.
Print the Word till all may read;
"Jesus is the Friend in need."
Preach the word on every shore
Till all men do God adore.
Meaning of Let The Saviors Gentle Call Reach The Heart of One and All
Let The Savior's Gentle Call Reach The Heart Of One And All: Spreading The Good News Of Christ's Kingship
In a world filled with chaos and uncertainty, it is comforting to know that there is a Savior who offers solace and guidance. The gentle call of Jesus reaches out to every heart, regardless of race, religion, or background, inviting all to experience the love and grace He has to offer. This hymn serves as a reminder that Christ is King and Christ alone, and it implores us to spread this message far and wide.
The first line of the hymn, "Let the Savior's gentle call reach the heart of one and all," emphasizes the inclusivity of Christ's invitation. His love knows no bounds, and He longs for every soul to experience His redeeming power. As individuals, we can play a crucial role in making this happen. By embodying the teachings of Jesus and sharing His message of hope, we can facilitate the transformative power of His gentle call.
As messengers of the good news, we are called to bring the tidings of Jesus Christ's kingship to the whole round world. This hymn urges us to "flash the word that God is near o'er the air till all may hear." In a technologically advanced age, we have the means to make this a reality. Social media platforms, blogs, and online communities provide opportunities to share the message of Christ's love to a global audience. By utilizing these tools, we can reach people from diverse backgrounds, cultures, and languages, ensuring that the good news of Jesus Christ is accessible to all.
However, it is not enough to simply rely on digital platforms. We must also recognize the importance of physical connection and tangible expressions of love. The hymn reminds us to "print the Word till all may read," acknowledging that not everyone has access to technology. We can print and distribute literature, Bibles, and tracts, ensuring that the message of God's love is available to those who may not have internet access or are unfamiliar with digital mediums. By doing so, we extend the reach of Christ's gentle call to populations that may have been overlooked or marginalized.
Moreover, the hymn instructs us to "preach the Word on every shore till all men do God adore." This line underscores the need for global evangelism, emphasizing that the message of Jesus should be shared with people from all walks of life. We are called to preach, not only in our own communities but also in places far from our comfort zones. This challenges us to step out of our familiar surroundings and engage with individuals who may have different perspectives and belief systems. Through respectful dialogue and compassionate interaction, we can plant seeds of faith and promote understanding among diverse populations.
When carrying out this mission, it is essential to embody the virtues of Jesus Christ, particularly His unconditional love and compassion. The hymn reminds us that "Jesus is the Friend in need." This reinforces the idea that as caregivers and ambassadors of Christ, we must be a source of comfort and support for those in need. By integrating acts of kindness and assistance into our evangelistic efforts, we can demonstrate the transformative power of Christ's love and foster meaningful connections with others.
In conclusion, the hymn "Let The Savior's Gentle Call Reach The Heart Of One And All" serves as a call to action for believers to spread the good news of Jesus Christ's kingship. This hymn emphasizes the need for inclusivity, urging us to reach out to every heart and share the message of Christ's love, regardless of background or beliefs. Through various means such as social media, printed materials, and global evangelism, we have the power to bring the transformative message of Jesus to individuals around the world. By embodying Jesus' virtues of love and compassion, we can offer support and solace to those in need. Let us heed the gentle call and spread the good news to the ends of the earth, ensuring that all may come to know and adore God.
I hope this hymn inspired image brings you hope and peace. Share it with someone who needs it today!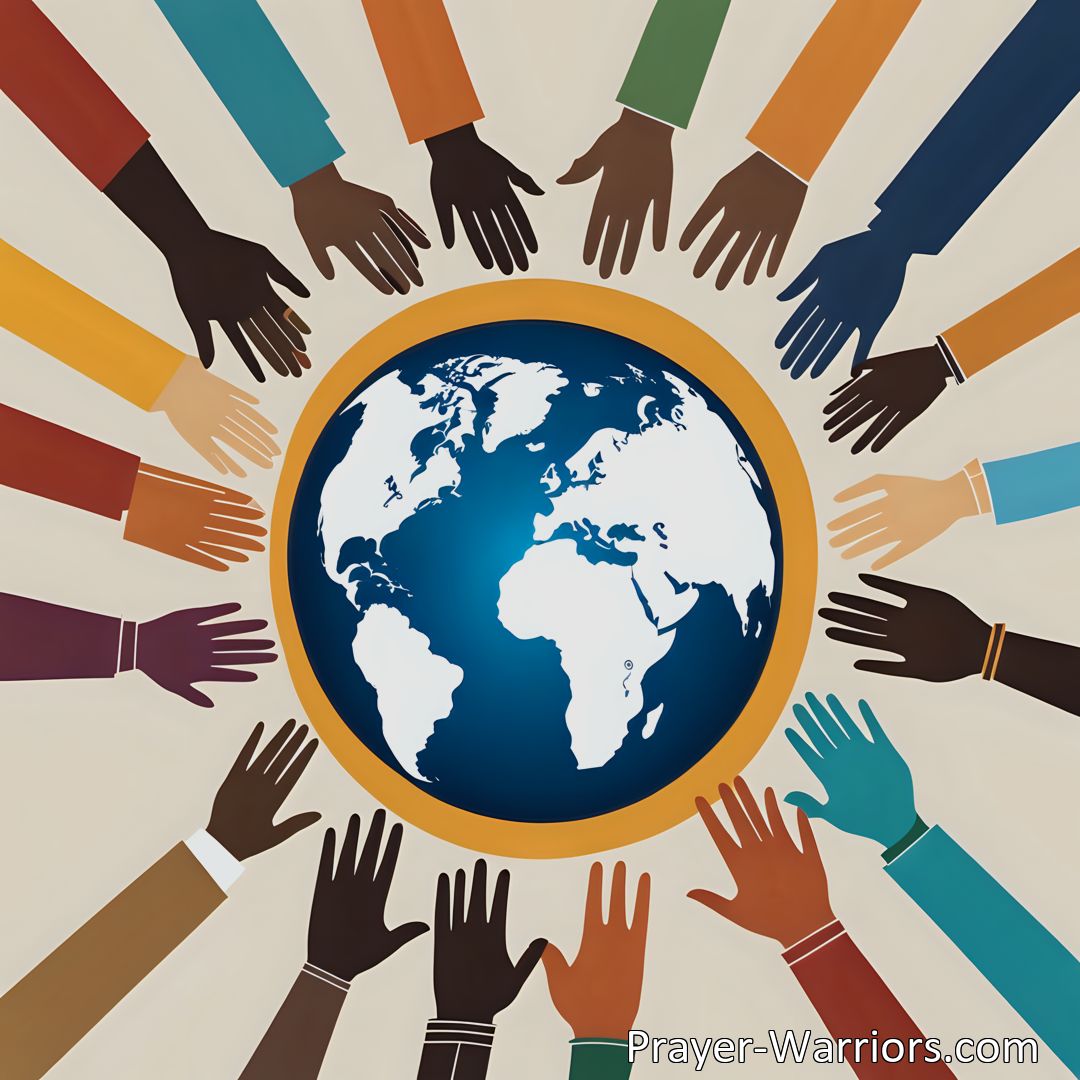 Join the Prayer Warriors Community!
Sign-up for our newsletter and embark on a transformative journey with Prayer. Enter your email below and become a part of our Prayer Warriors family.