Love Divine So Great And Wondrous – Hymn Lyric
Experience the transformative power of Love Divine So Great And Wondrous. This powerful hymn reminds us of the depths of love, forgiveness, and redemption that emanate from the heart of Jesus. It assures us that no matter our past mistakes, this love can heal and save us, offering a pathway to salvation.
---
---
Love Divine So Great And Wondrous – Hymn Lyric
Love divine, so great and wondrous,
Deep and mighty, pure, sublime,
Coming from the heart of Jesus.
Just the same through tests of time!
Chorus:
He the pearly gates will open,
So that I may enter in;
For He purchased my redemption
And forgave me all my sin.
Like a dove when hunted, frightened.
As a wounded fawn was I;
Brokenhearted, yet He healed me.
He will heed the sinner's cry.
[Chorus]
Love divine, so great and wondrous,
All my sins He then forgave;
I will sing His praise forever,
For His blood, His power to save.
[Chorus]
In life's eventide at twilight,
At His door I'll knock and wait;
By the precious love of Jesus,
I shall enter heaven's gate.
[Chorus]
Meaning of Love Divine So Great And Wondrous
Love Divine: A Testament of Forgiveness and Salvation
In a world often filled with hatred and animosity, it is invigorating to explore the concept of a love that is divine, so great and wondrous. This powerful hymn explores the depths of this love, its impact on our lives, and its promise of redemption and forgiveness.
From the very heart of Jesus, this love emanates, touching the lives of all who open themselves to its embrace. It is a love that surpasses all understanding, encompassing qualities of depth, might, purity, and sublimity. It is a love that stands the tests of time, remaining steadfast and unwavering in the face of life's trials and tribulations.
The chorus of this hymn paints a vivid picture of the pearly gates being opened, beckoning us to enter in. This imagery conveys the belief that through this divine love, we are granted access to a realm beyond this earthly existence. It speaks to the hope and assurance that this love brings, assuring us of our redemption and liberation from the shackles of sin.
The verses delve deeper into the personal transformative power of this love. It compares the seeker of this love to a hunted dove, frightened and vulnerable, seeking refuge. It likens them to a wounded fawn, desperately in need of healing. In these metaphors, we resonate with the brokenheartedness that often accompanies our lives, yet find solace in the fact that this love has the capability to heal all wounds.
The hymn assures us that when we cry out in our distress, this love will heed our call. It comforts us with the knowledge that in our weakest moments, when we feel lost and undeserving, this divine love will extend its grace and forgiveness. It reminds us that none of our sins are too great to be forgiven, as this love has the power to cleanse us and make us whole once more.
The hymn expresses a deep sense of gratitude towards this love divine. It celebrates the forgiveness extended to us, recognizing that all our sins have been washed away. It inspires a desire to sing praises to the One who offers such unconditional love and redemption. This gratitude stems from an understanding that it is through the blood and power of this love that we are saved.
Looking towards the horizon of life's eventide, when the twilight begins to descend, the hymn discusses the culmination of our journey. It speaks of knocking at the door of the Divine, patiently awaiting entrance. In this moment, our entry into the heavenly realm is assured by the precious love of Jesus. It is a promise fulfilled, a testament to the unwavering nature of this love.
Love Divine: A Pathway to Salvation. This hymn, with its powerful lyrics and heartfelt sentiments, serves as a constant reminder of the love divine that encompasses our lives. It assures us that no matter our past mistakes, no matter the hardships we face, this love has the power to transform, heal, and ultimately save us.
As we reflect on these words, let us be moved by the depth of this love. Let us open our hearts to its wondrous embrace. Let us strive to spread this divine love, treating others with kindness, forgiveness, and compassion. For it is through embodying this love in our own lives that we truly honor the beauty and magnitude of love divine, so great and wondrous.
I hope this hymn inspired image brings you hope and peace. Share it with someone who needs it today!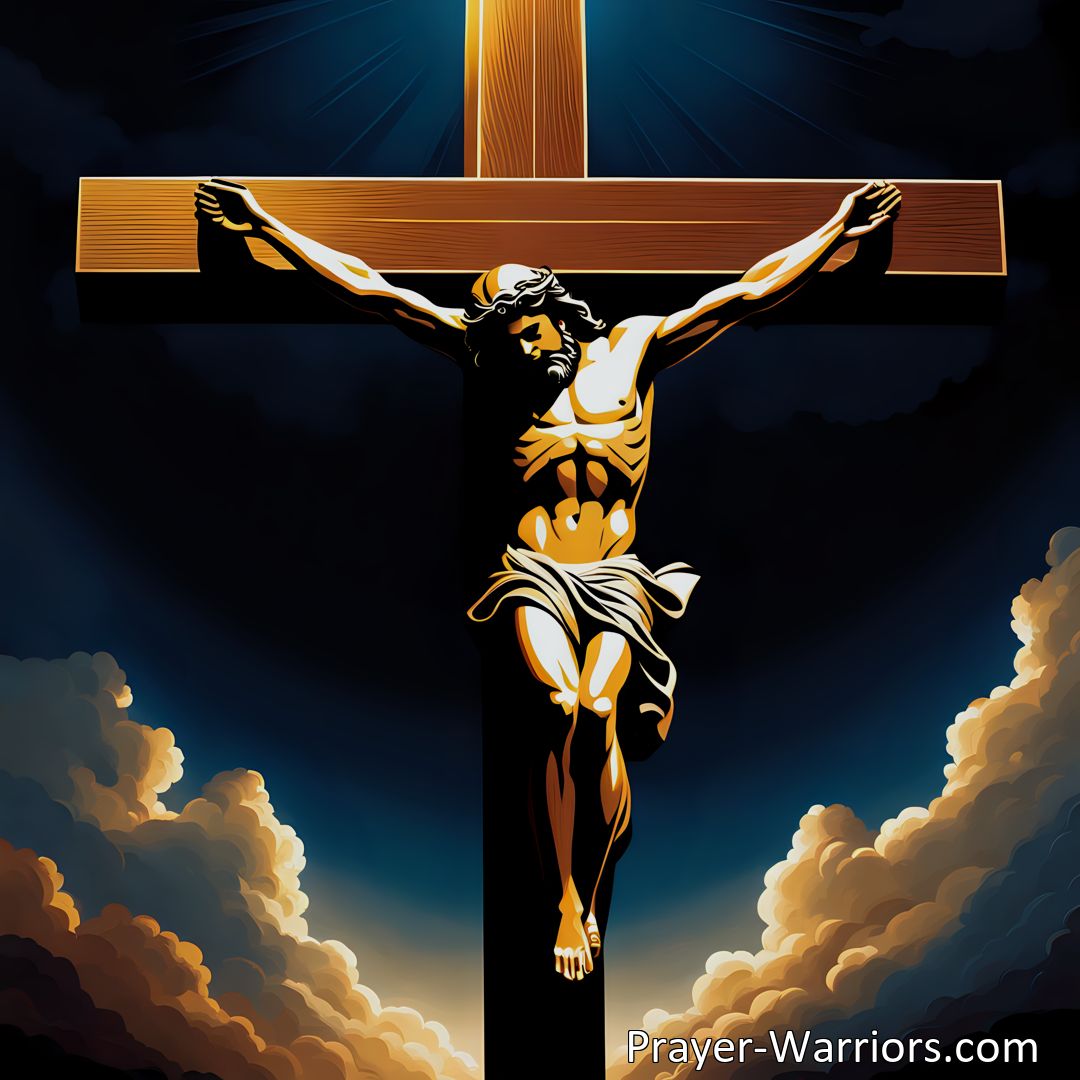 Join the Prayer Warriors Community!
Sign-up for our newsletter and embark on a transformative journey with Prayer. Enter your email below and become a part of our Prayer Warriors family.