How to Pray for Your Friends: Lifting Them Up in Faith and Love Praying for our friends is a powerful act of love that can strengthen our bond and deepen our own faith. This article provides six practical ways to pray for our friends, including expressing gratitude, praying for their well-being and relationships, seeking guidance and wisdom, speaking life into their dreams, and interceding for their spiritual journey. Through prayer, we invite God into their lives and show our unwavering support and care.
---
---
How to Pray for Your Friends: Lifting Them Up in Faith and Love
How to Pray for Your Friends: Lifting Them Up in Faith and Love
Praying for our friends is a wonderful way to show them that we care and support them. It is a powerful act of love that can have a profound impact on their lives. When we lift our friends up in prayer, we are not only seeking God's guidance and blessings upon their lives, but we are also strengthening our bond with them and deepening our own faith. In this article, we will discuss the importance of praying for our friends and provide six practical ways to do so.
Prayer is a vital aspect of our relationship with God and a means through which we can communicate with Him. When we include our friends in our prayers, we are bringing them before the loving presence of God. By praying for our friends, we are entrusting them to the care and protection of our Heavenly Father, who knows and understands their needs better than anyone else.
So, how can we effectively pray for our friends? Here are six ways to lift them up in faith and love:
1. Start with gratitude: Begin your prayer by expressing gratitude for your friend's presence in your life. Thank God for the gift of their friendship and the positive impact they have on you. Recognizing and acknowledging the blessings they bring into your life sets the foundation for praying with a grateful heart.
2. Pray for their well-being: It is essential to pray for the overall well-being of our friends – their physical, emotional, and spiritual health. Ask God to protect them from harm, to grant them good health, and to bring them comfort during challenging times. Pray for strength and courage to face any difficulties they may encounter.
3. Seek guidance and wisdom: Every person faces important decisions throughout their lives. Pray that your friend receives divine wisdom and discernment when making choices. Ask God to guide their steps, that they may walk in the paths of righteousness and fulfill their purpose. Pray that they have a clear mind, open heart, and the ability to hear God's voice.
4. Pray for their relationships: Our friends have various relationships in their lives, including family, romantic partners, and friendships. Lift up their relationships to God, asking for unity, love, and understanding to prevail. Pray for reconciliation and healing if their relationships are strained. May they find comfort in their relationships and be surrounded by people who genuinely care for them.
5. Speak life into their dreams and aspirations: Each person has dreams and aspirations they long to achieve. As a friend, you can pray for the success and fulfillment of their goals. Ask God to bless their endeavors and provide them with the necessary resources and opportunities. Encourage them to lean on their faith and trust in God's plan for their lives.
6. Intercede for their spiritual journey: Lastly, but most importantly, pray for the spiritual growth and well-being of your friend. Ask God to strengthen their faith, deepen their relationship with Him, and surround them with a loving community of believers. Pray that they may experience God's grace and mercy in their lives, and that they may be a source of inspiration and encouragement to others.
Remember, prayer is an ongoing process. It is not a one-time event but rather a continuous conversation with God. As friends, we have the privilege and responsibility to stand in the gap for each other. Let your prayers be a consistent reminder that you love and care for your friend.
In conclusion, praying for our friends is a beautiful expression of faith and love. It is a way to show them we are there for them, no matter what they may be going through. Through prayer, we invite God into their lives, asking for His guidance, blessings, and protection. By lifting our friends up in faith and love, we strengthen our bond with them and deepen our own faith journey. Let us never underestimate the power of prayer and the positive impact it can have on our friends' lives. So, take a moment today to pray for your friends, and watch how God works in their lives.
I hope this prayer inspired image brings you hope and peace. Share it with someone who needs it today!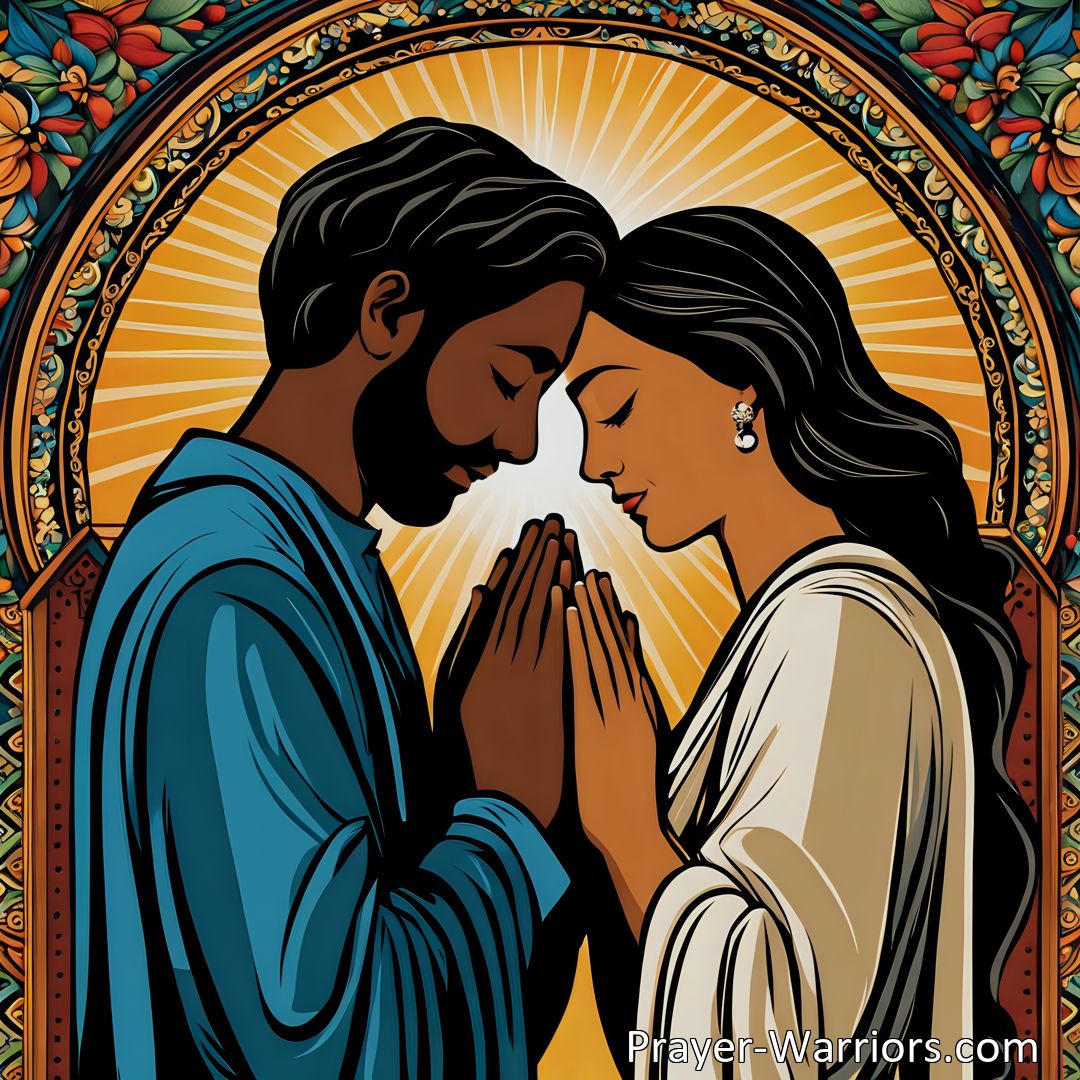 Join the Prayer Warriors Community!
Sign-up for our newsletter and embark on a transformative journey with Prayer. Enter your email below and become a part of our Prayer Warriors family.